7 rural but classy Paradores to have an unforgettable wedding
Your dream finally came true, you are getting married and want the best spot you can find for THE day that will be one of the most memorable of your life and your partner. We are glad to tell you that you can stop looking because at Paradores we have the best locations for you. Now, your only problem is to decide in which of these luxury hotels you want to celebrate your special day.
Here is a list of some of our Paradores that are particularly prepared for celebrating weddings because of its location, stunning views, elegance, amazing halls and rural but classy essence.
Keep in mind that having your wedding in one of our Paradores Luxury Hotels makes it easier for your guests that come from other cities to have a luxurious and pleasant stay right in the wedding location.
Parador de Aiguablava
Picture your wedding at the Parador de Aiguablava, located on the Punta Dés Muts in the Costa Brava region. A stunning location overlooking the crystalline waters and golden sands of the Mediterranean and surrounded by pine trees. A fully-equipped hotel with a swimming pool, sauna, gym, restaurant and beautiful guest rooms.
Can you imagine a better landscape to say "I do"?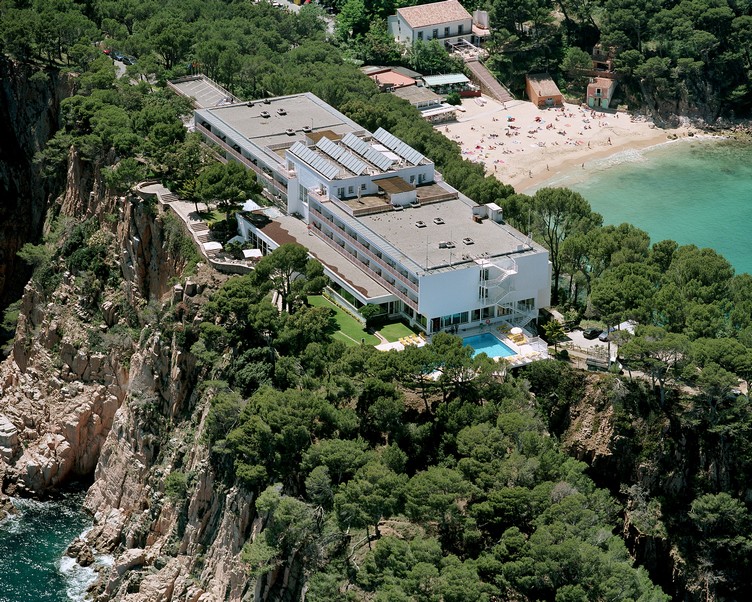 Parador de Aiguablava
Book now at Parador de Aiguablava
Parador de Artíes
Have you ever thought about celebrating your wedding in an elegant refuge with Pyrenean charm? If you smiled, it´s because you have, so don´t hesitate and check out our Parador de Artíes. Located in Lleida, next to the border with France and surrounded by snow-capped peaks, green luxuriance and clear skies, lays our incredible Parador de Artíes.
The beautiful scenic background, the tasteful decoration, the swimming pool, sloping ceilings, wooden beams and unique rooms, make this Parador a great wedding location.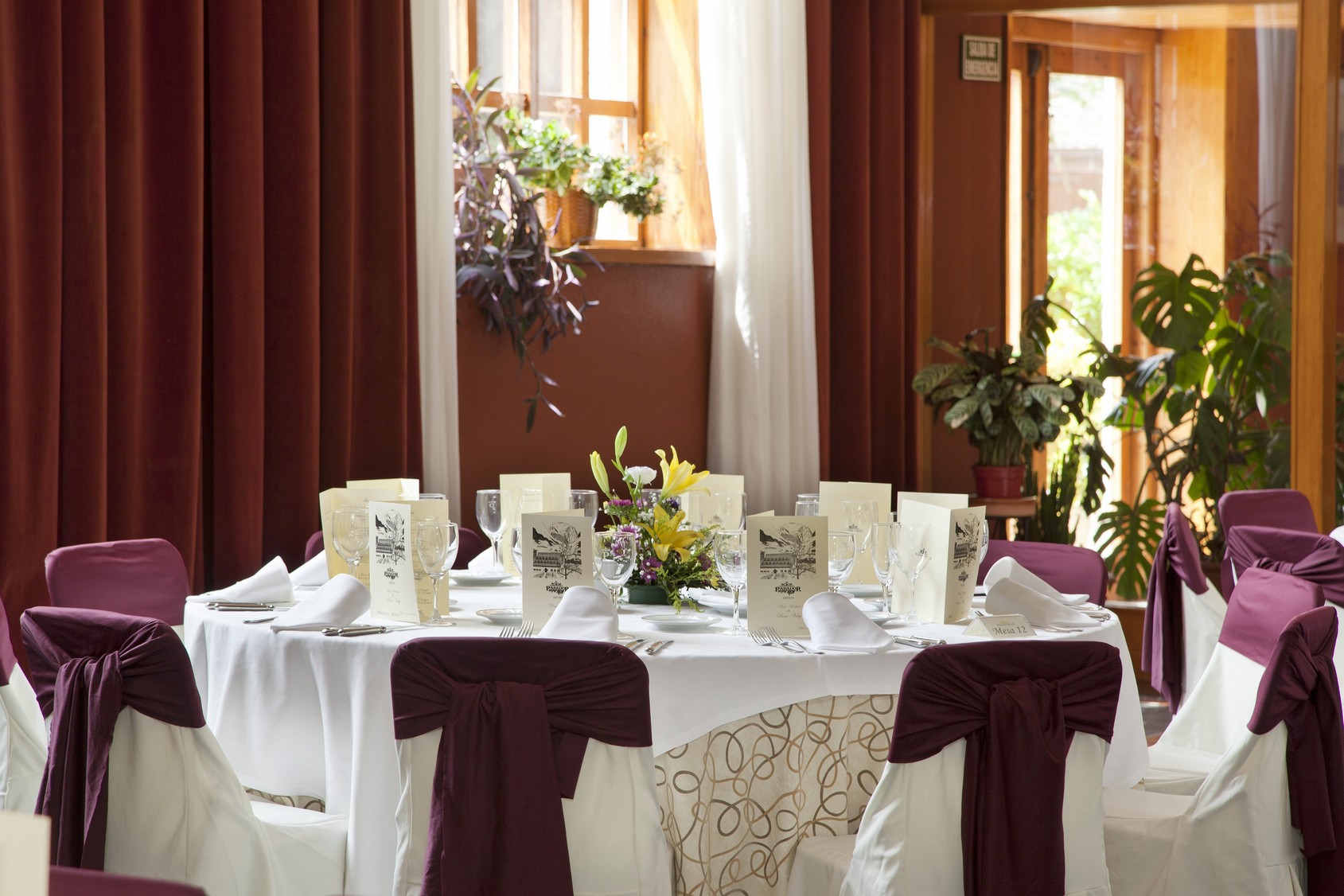 Parador de Artíes
Parador de Cangas de Onís
Getting married in a luxury Monastery? Paradores Luxury Hotels makes this possible for you. Our Parador de Cangas de Onís is built right in the former San Pedro de Villanueva Monastery in the heart of Asturias. Located in the banks of the Sella River and surrounded by the amazing Picos de Europa National Park, this elegant but charming hotel is an ideal spot for celebrating your wedding. This Parador facilitates the celebration of weddings within its stunning halls and a Romanesque Church where you can have your religious ceremony, if you want to... All under the same roof!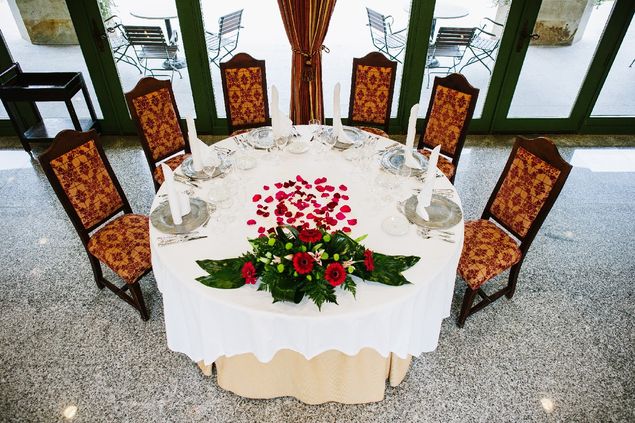 Parador de Cangas de Onís
Book now at Parador de Cangas de Onís
Parador de Vic-Sau
A typical Catalan country house, beautiful gardens, guest rooms with balconies and an original swimming pool in the middle of a spectacular landscape with views to the Guillerías Mountains and the Sau Reservoir, that´s the main description for our lovely Parador de Vic-Sau located in Osona, Barcelona.
And, why should you have your wedding here? Among other reasons, the stunning views will surely make great pictures and the tranquil surroundings will make you, your partner and your guests feel like if you are in your own private Mountain.
Parador de Vic-Sau
Book now at Parador de Vic-Sau
Parador de Vielha
A privileged spot in the Catalan Pyrenees, that's how they call our Parador de Vielha. Given that this Parador is located in the Arán Valley of Vielha, Lleida, during the colder months, the high peaks that surround it are completely covered with snow, which will give you the chance to have a white wedding in one of our elegant halls. If you decide to do it in the summer, the green vegetation of the Arán Valley, with its natural beauty will give you the opportunity to enjoy the stunning landscape in which this Parador is located.
Guest rooms with balconies, a circular restaurant with spectacular views, big halls, indoor and outdoor swimming pools, a beautiful garden and a magnificent spa with massage menu... ¿What else can you ask for?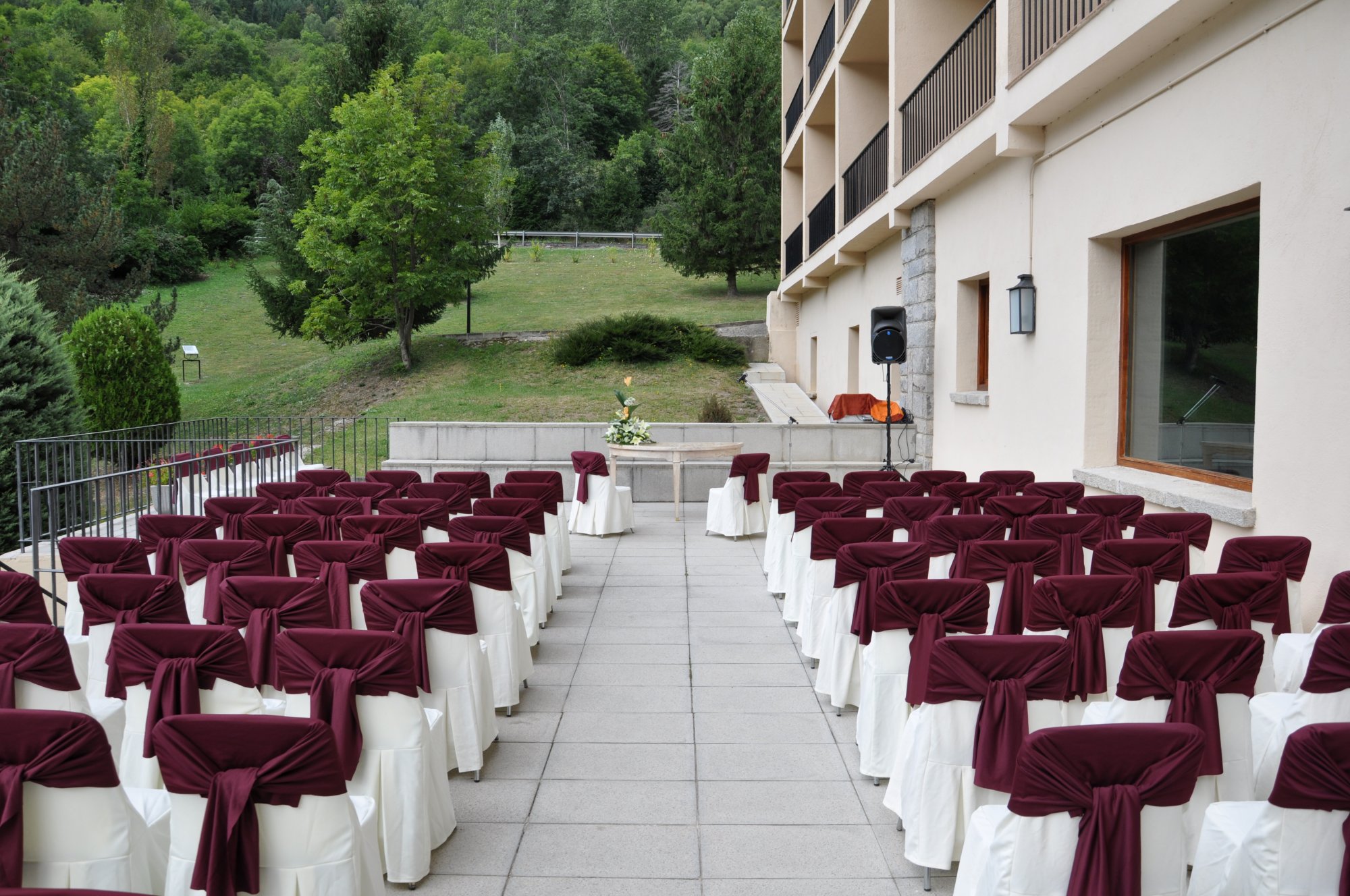 Parador de Vielha
Parador de Villafranca del Bierzo
Located in Villafranca del Bierzo, León, this Parador is set in a noble building of stone covered with slay in the style of the buildings of this region and the nearby Galicia. The location and the beauty and tranquillity of its surroundings makes this Luxury Hotel a great wedding location.
Mountains covered with cherry and fig trees, slopes dotted with chestnuts, polar and small farms make up the lovely views that you will have from our Parador. You will be able to make the most out of this Parador by enjoying the views from every point, the large windows in the guest rooms, the gardens, the swimming pools and even from the indoor spa and our stunning halls.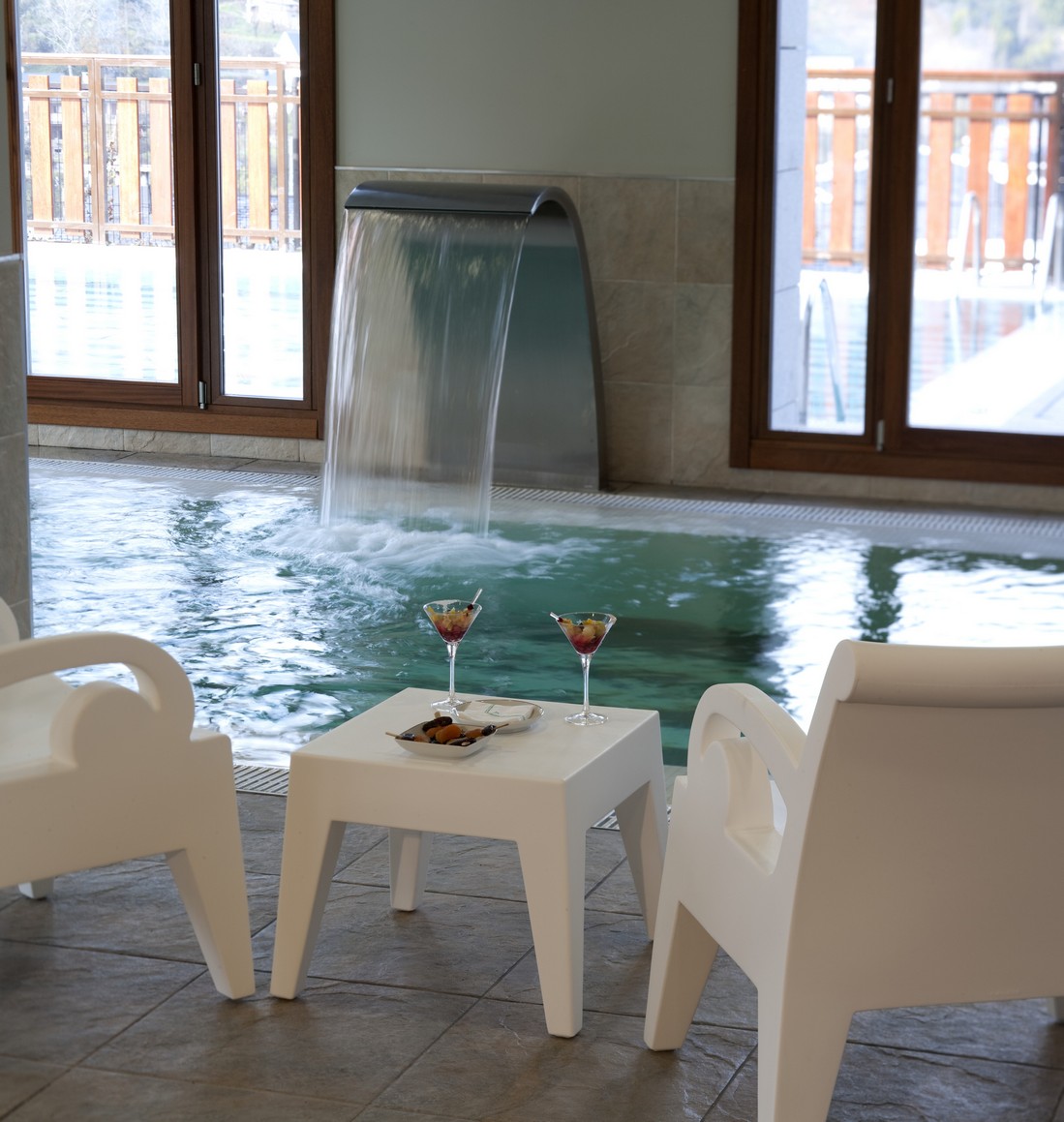 Parador de Villafranca del Bierzo
Book now at Parador de Villafranca del Bierzo
Parador de La Palma
In the Parador de La Palma, you will find the perfect place for getting married at any time of the year. Located in the Canary Island of La Palma, also called The Beautiful Island, the yearlong warm weather allows you to have and indoor or outdoor wedding whenever you want.
When you discover the stunning views of the nature and the sea, the exotic gardens, the canary-style decorated guest rooms and the peace of the surroundings of this hotel, you will not only going to want to get married here, but will also want to live here for ever.
¿Can you imagine how beautiful your pictures will look?
Parador de La Palma
Book now at Parador de La Palma
Don´t wait any longer and contact Paradores Luxury Hotels to start planning your special day with us! As for our side, we will make our biggest effort to make your day unforgettable.