5 wines & 5 tapas in 5 Paradores
It is not something new that Spain is well known because of its tapas. Everyone also knows that Spain has good liquors, especially wines. In total, Spain sums up 69 different Designation of Origin varieties of wines. In order to let you know more about both, tapas and wines, we will suggest 5 different combinations of both at our Paradores. The chosen ones are: Parador de Tordesillas, Parador de Nerja, Parador de Villafranca del Bierzo, Parador de Lorca and Parador de Cangas de Onís. Shall we go for it?
Have you ever heard of Sierra de Málaga? It is the name of a Designation of Origin for some wines in the same area it refers to. The Greeks started with these cultivations and after years and years of production they got to produce really high quality wines and a Designation of Origin. These wines are always available in Parador de Nerja, one of the luxurious hotels from Paradores chain with charm because of its location. It is so close to the Mediterranean Sea in the coast of Málaga that it has its own access to the beach. There you can ask for a typical Gazpachuelo Malagueño with shrimps, soft but tasty, and a glass of semi-sweet white Sierra de Málaga wine, fruity and in perfect harmony with seafood.
Parador de Nerja
Parador de Villafranca del Bierzo
The Restaurant from Parador de Villafranca del Bierzo (León) offers a great variety of typical dishes form the El Bierzo, a rich region regarding to high quality products. You can ask for a great Asadillo de pimientos Del Bierzo con Cecina de León (roasted Bierzo peppers with salted smoked meat), one of the most exquisite combinations of Spanish cuisine. If you go to Villafranca del Bierzo, it's almost compulsory to try Cecina, and this recipe sounds like the best way of giving it a try. You will enjoy the salty taste of it even more with a D.O El Bierzo red grape wine variety, as they seem to be produced so as to be taken together.
Book now at Parador de Villafranca del Bierzo
Parador de Villafranca del Bierzo
Another Spanish Designation of Origin is Jumilla. It was created in 1961 and it covers some regions from Albacete and one from Murcia, the one that gives it the name: Jumilla. It includes very different types of wines, but regarding to red wine, it is famous because of Monastrell red wine grape variety, which is quite fine and balanced in flavour. This makes it perfect to be drunk together with red meat. Our suggestion is to take it with a delicious dish from the Restaurant called Helios in Parador de Lorca, same region from where this D.O. comes from. A good option would definitely be the corazón ibérico y cous cous de verduras (Iberian prime steak with cous cous and vegetables), so that both, wine and meat will enhance the taste of the other.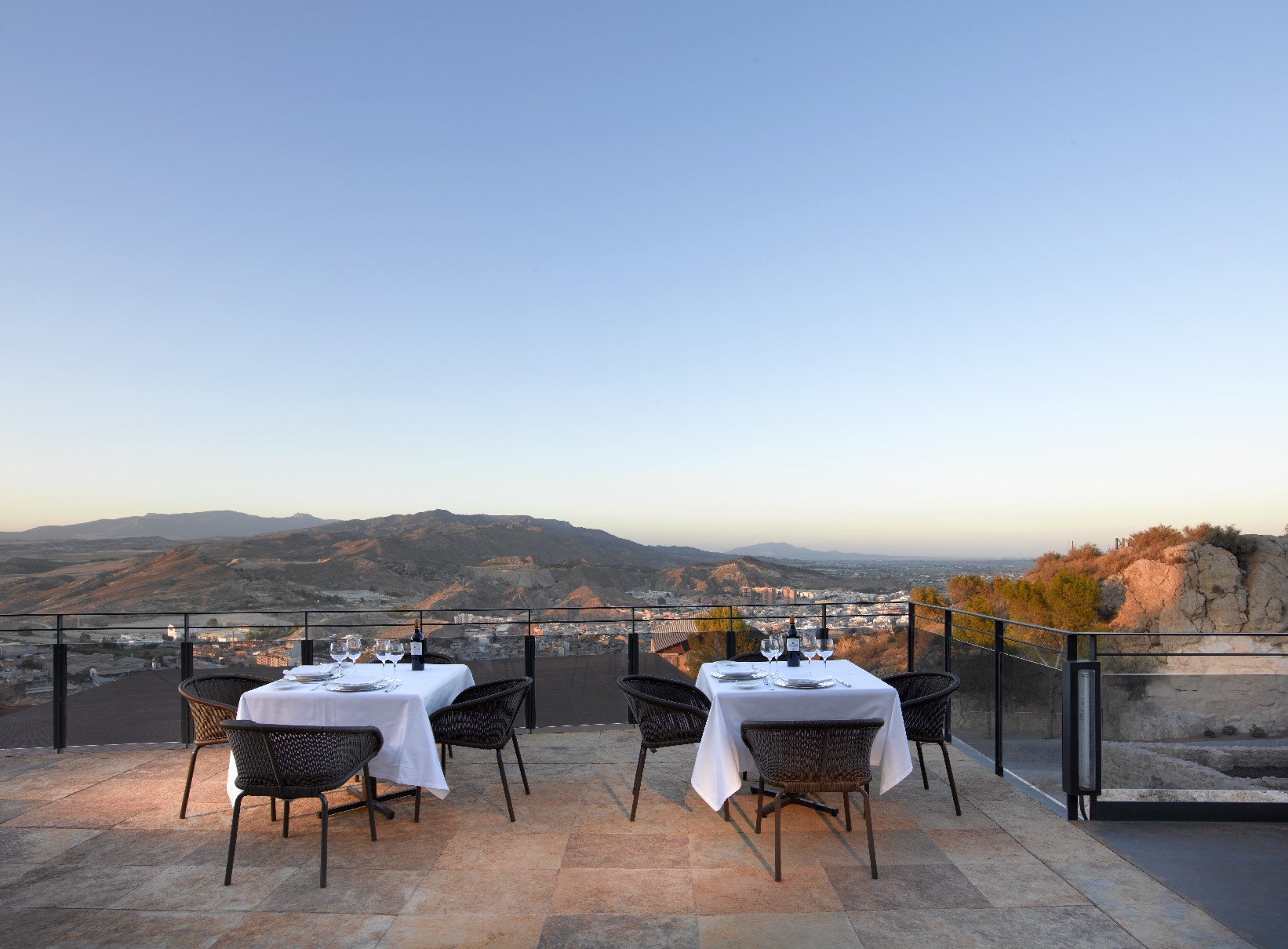 Parador de Lorca
Parador de Tordesillas is located in the province of Valladolid. The restaurant of the Parador de Tordesillas is famous for its traditional cuisine with local products. If you go there, it would be indispensable to try a real lechazo (roasted lamb). According to wine, D.O Rueda wine is a Designation of Origin from the areas of Segovia, Ávila and Valladolid and it is the oldest one in Spain. Meat is usually eaten with red wine but in this case we should talk about the most important Rueda's grape wine variety: Verdejo, a white one. It is actually one of the best white wines grape variety all over Spain and it makes really nice, soft and aromatic wines. The best marriage for it would be fish or seafood, so you could ask for a tosta de boquerones y anchoas (anchovy toast) and enjoy both at the same time.
Book now at the Parador de Tordesillas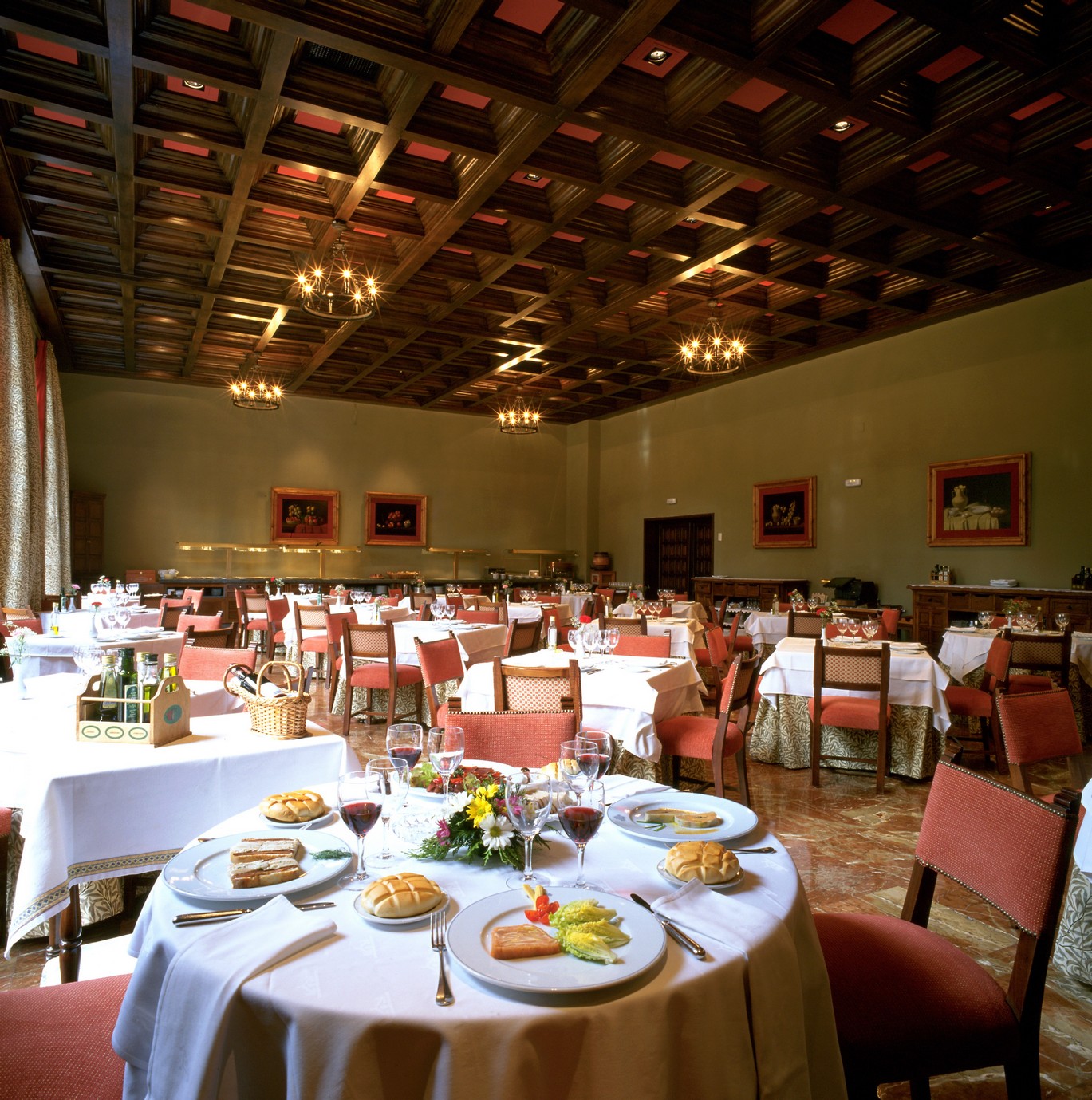 Parador de Tordesillas
Apart from wine, there are some other Spanish liquors that make good friends with tapas. Asturias is so famous because of its Sidra, the most traditional drink. It comes out of the total alcoholic fermentation of apple juice. That makes it have a dry but kind of sweet taste combined with a juicy aroma. Sidra can be drunk with almost every single tapa, but we will choose one of the most demanded products in Asturias as well as at the Restaurant at Parador De Cangas de Onís: queso (cheese). There are more than 40 varieties of Asturias' cheese, and four of them have the recognition of Designation of Origin, such as queso Casín and queso de Afuega'l pitu. No extravagancy, just tradition and pure taste.
Book now at the Parador de Cangas de Onís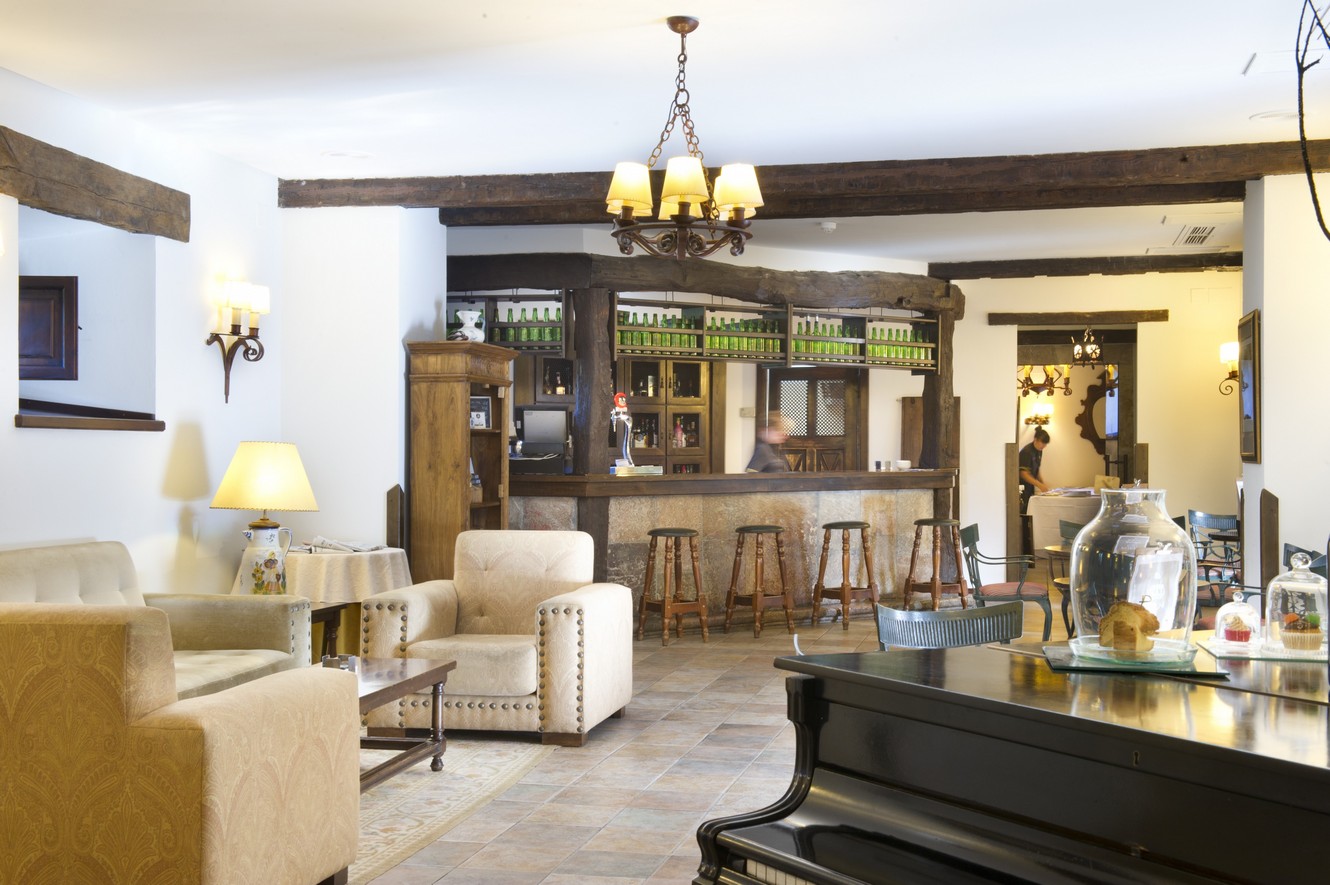 Parador de Cangas de Onís

So, which is your favourite combination?