400 years without Miguel de Cervantes
Everyone has heard, at least once, about the Spanish writer Miguel de Cervantes. This year 2016 it's been 400 years since the world lost this magnificent artist in 1616. From Spain and from Paradores hotels chain, we want to commemorate this loss and remember Miguel de Cervantes as he deserves.
This literary genius whose name was Miguel de Cervantes was born in the World Heritage City of Alcalá de Henares in the year 1547, a city located 30 kilometres away from Madrid. He was the author of Don Quixote de La Mancha, one of the most well-known literary works and the one that made him so famous and recognised worldwide. He wrote the first part of the novel in the year 1605, but it was not until 1615 when he finished it with the second part.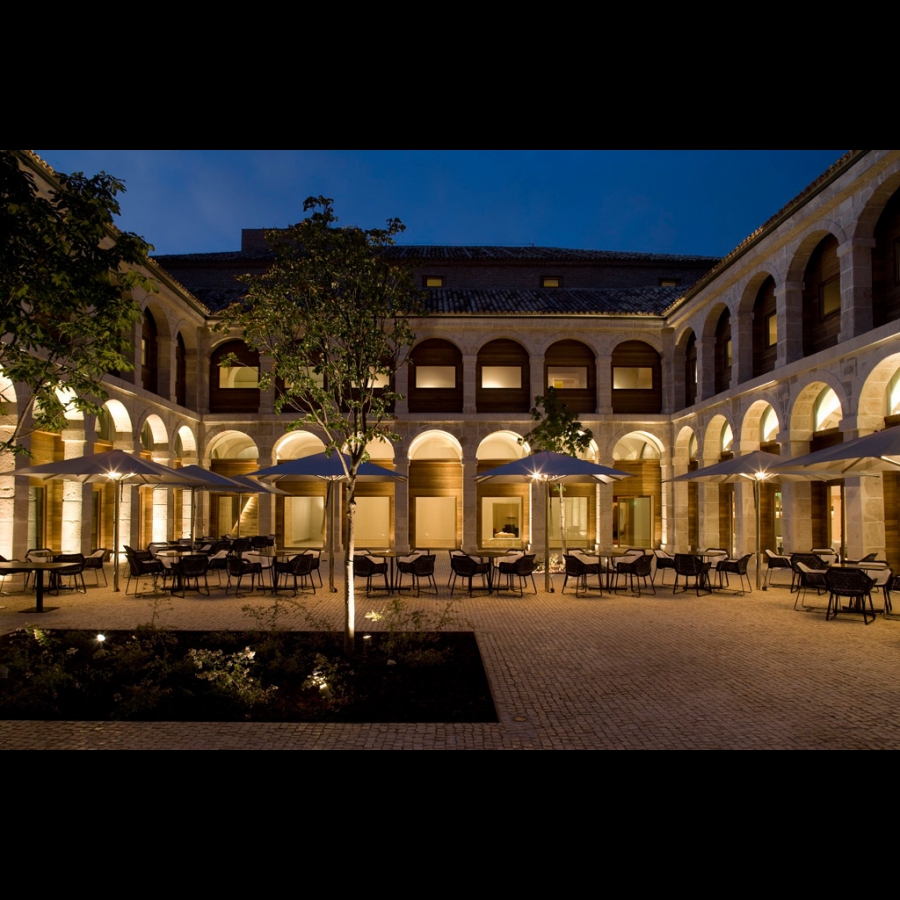 Parador de Alcalá de Henares
As it was said, the home city of Miguel de Cervantes is Alcalá de Henares, where our Parador de Alcalá de Henares is located. This city, the Executive Commission of the IV century of Cervantes' death and the Ministry of Culture and Education of Spain have arranged a number of cultural activities to honour the writer. This year is the year of Cervantes and if you decide to visit Alcalá de Henares you will learn so much about this important historic and cultural character.
Cervantes' Route in Alcalá de Henares:
- Born-Place Museum of Miguel de Cervantes. In the Calle Mayor, we find the house where Miguel de Cervantes was born and raised. Nowadays, it's a museum where you can learn about his life and past. Inside it, there is a huge collection of his work, Don Quixote de La Mancha, written in all the languages it has been translated.
- Colegio Mayor de San Ildefonso. This beautiful building is the place where every year the Cervantes' Awards are given to recognise the best Spanish literary works.
- Centro de Interpretación Los Universos de Cervantes. This is such a symbolic building: it was an old Baroque church from the XV century where the writer was baptised that now works as an Interpretation Centre where temporary expositions can be seen every year.
- Plaza de Cervantes. This square is located in the heart of the historic centre, where the City Hall and the Santa María church are located. In the centre of it, we find a famous Miguel de Cervantes' statue from the year 1876.
- Imprenta La Galatea. This was where Miguel de Cervantes' printed his first novel named La Galatea. There is no building anymore, but there is a commemorative badge.
Our Parador de Alcalá de Henares awaits you to discover more about the life of this great Spanish writer that belongs to Spanish History. This hotel will take you to Cervantes' times, as it is part of the monumental complex of the city. It was an old convent-school from the XVII century and now is the perfect place to stay in if you visit Alcalá de Henares.
Book now at the Parador de Alcalá de Henares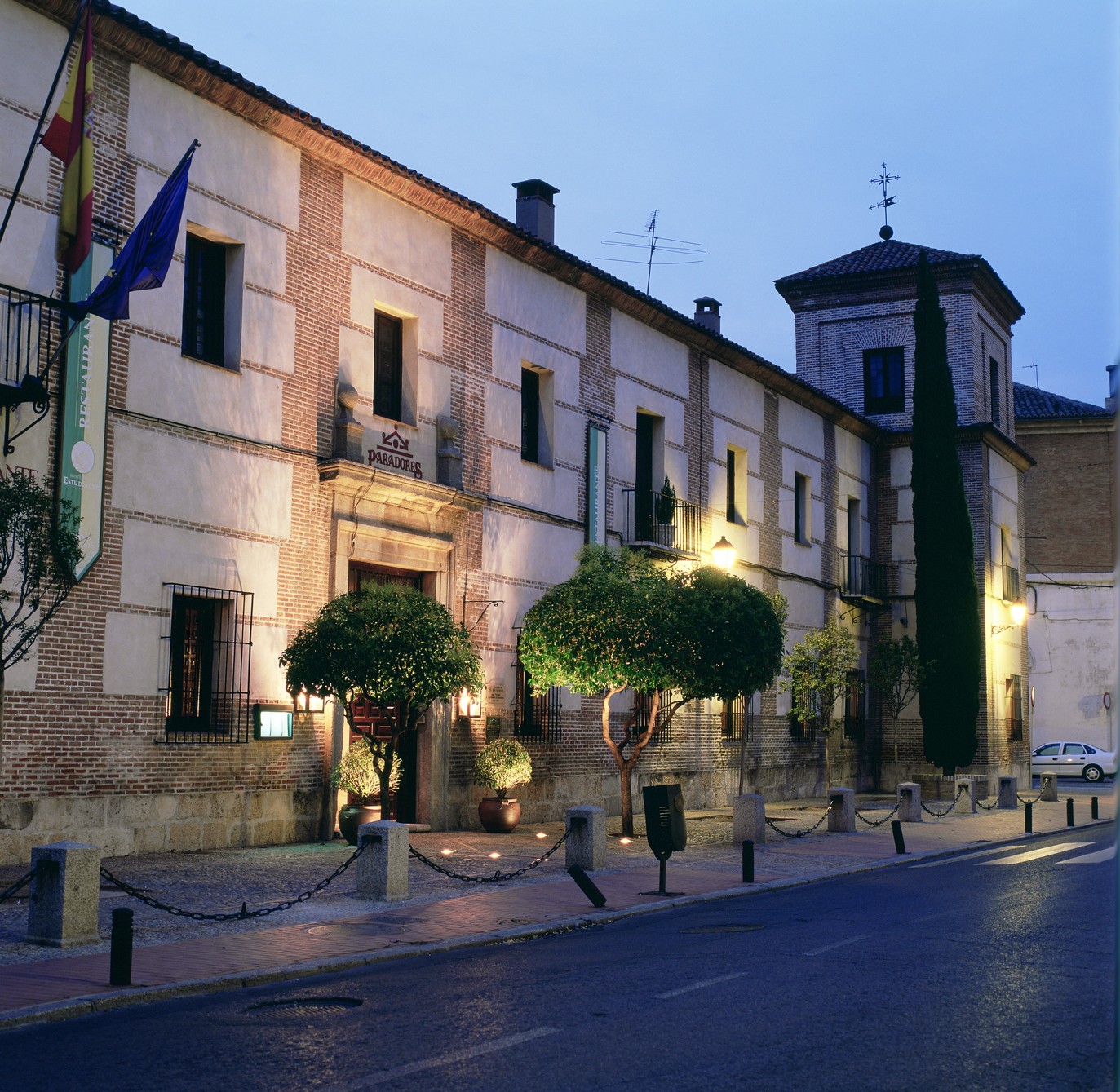 Parador de Alcalá de Henares
Apart from the city of Alcalá de Henares, you can also explore Cervantes' heritage on the Route of Don Quixote. This route goes all over Castile and La Mancha, remembering the places where Don Quixote travelled around. It's such a historic and cultural route where you will discover beautiful urban and natural sites that will delight you and will make you learn more about this famous literary work.
Let's be proud of having such an important, interesting and rich cultural and literary heritage in Spain and let's honour Cervantes' life and work with Paradores.